Libyan political dialogue forum in Tunisia: appointment of radicals to leadership positions will lead to a new crisis in the country​
On November 9, the Libyan Political Dialogue Forum ​ started in Tunis. It is organized by the United Nations Support​ Mission in Libya (UNSMIL), led by American diplomat Stephanie Williams. The Forum participants are tasked with reaching an agreement that will restore the unity of the country and schedule General elections. In addition, the Forum participants need to choose a new head of the Presidential Council and a Prime Minister who will lead the country until new elections are held.
On November 9, the Libyan Political Dialogue Forum ​ started in Tunis. It is organized by the United Nations Support​ Mission in Libya (UNSMIL), led by American diplomat Stephanie Williams. The Forum participants are tasked with reaching an agreement that will restore the unity of the country and schedule General elections. In addition, the Forum participants need to choose a new head of the Presidential Council and a Prime Minister who will lead the country until new elections are held.
​At the moment, there is little news from the Forum. Since the UN requires participants to limit communication with the outside world as much as possible. The incoming information allows us to conclude that at the moment the Forum participants are far from unified positions. Libya 24 TV channel reported on Tuesday that during the talks at the Forum in Tunis, differences were revealed regarding the representation of regions in the dialogue, despite Stephanie Williams ' attempt to defuse the situation and calm the participants. The problem is the basic approach of the organizers. The UN is trying to impose ready-made solutions on Libyans, instead of allowing them to decide their own fate. In this regard, in Tripoli, there are already demonstrations by militias who are dissatisfied with the Forum (https://www.jana-ly.co/%d8%a8%d8%a7%d8%af%d9%8a-%d9%8a%d8%a4%d8%ac%d8%ac-%d8%aa%d8%b8%d8%a7%d9%87%d8%b1%d8%a7%d8%aa-%d8%b7%d8%b1%d8%a7%d8%a8%d9%84%d8%b3-%d8%b6%d8%af-%d8%a7%d9%84%d8%ad%d9%88%d8%a7%d8%b1-%d8%a7%d9%84%d8%b3/).
It should be recalled that from the very beginning, ​ Libyan and international experts had questions about the selection of forum participants (https://www.libyaherald.com/2020/10/26/unsmils-libyan-political-dialogue-forum-lpdf-participant-list-receiving-criticism/). ​ There are 75 participants, all of whom have been approved by UNSMIL. The principal requirement was that participants should not hold public office at the time of the event. As a result, out of 75 participants, 13 were delegated by the House of representatives, 13 by the High Council of State, and 49 were selected by UNSMIL itself as representatives of civil society. In this regard, when the list of participants was announced, there were accusations that the participants had not significant political influence in Libya itself and could not represent the interests of Libyans. For example, it was reported that the absence of representatives of the city of Tarhouna, which, according to the source, is home to more than a third of the population of Libya and which is one of the largest Libyan cities, is causing discontent. At the same time, it is reported that a disproportionately large number of participants represent the interests of Misrata. In addition, the Supreme Council of Sheikhs and Notables of Libya has already expressed concern that 45 participants in the political dialogue Forum were associated with the Muslim Brotherhood (https://thearabweekly.com/libyan-tribes-wary-about-brotherhoods-dominance-tunis-talks).
In this regard, the Deputies of the House of representatives made a joint statement on November 10, in which they stated that they would not approve of the mechanism for selecting participants in the dialogue.
Against this background, the Forum participants do not agree on who will take key positions in the new government of Libya.
Al-Jamahiriya News Agency, citing its own sources, reports that a large number of Forum participants insist on a complete restructuring of the Executive branch of government, the transfer of the post of head of the Presidential Council to Aguila Saleh and the choice of a Prime Minister from the Western region. Fayez Sarraj and his representatives took the position that he would remain as head of the Presidential Council when appointing the Prime Minister from the East and his Deputy from the South. Other configurations are also discussed. At the moment, it is difficult to talk about a coordinated position even on the list of candidates for the positions of members of the Government and the Presidential Council of Libya.
The Forum may not lead to a compromise, but the procedure developed by Stephanie Williams allows to make it declaratively and appoint a new government that will be considered "recognized by the UN". In this regard, it is highly likely that the names of the head of the Presidential Council and the Prime Minister will be announced within the next 10 days.
This very prospect raises doubts that the leading domestic political players will agree with the directive imposition of the new leadership of Libya by the UN. Anyone who is de facto appointed by the UN will be illegitimate in the eyes of most Libyans. In addition, due to the wide representation of members of the Muslim Brotherhood organization at the forum, there is a danger of radical political players coming to key positions.
The most destructive could be considered a figure of the Minister of interior in the Government of National Accord ​ Fathi Bashagha​ . He is one of the likely candidates for the post of Prime Minister. If he comes to power, there is a high probability of a new political or even military crisis. This is due to the fact that he has open conflict with Tripoli gangs. For example, a few days ago, Al-Marsad published a statement from the Tripoli Protection Force controlled by the Presidential Council, which reported that "Fathi Bashagha works as if he is the head of Government or the Minister of foreign Affairs. Travels from country to country, using his official position to get a "new post". ​
In addition, his subordinates are accused of corruption and various crimes, links with the Muslim Brotherhood and radical Salafists. A few months ago, he was suspended from his post because his subordinates had took part in the shooting of peaceful demonstrators in Tripoli who opposed the deterioration of the quality of life.
In this regard, even if the Libyan military on both sides will comply with the signed ceasefire agreement, if Bashagha comes to power at the head of the Government, it is likely that the hot phase of the conflict in Western Libya will return in the form of a war between gangs. This, in turn, can put an end to all the results of the political process currently taking place in Libya. The entry of Fathi Bashagha, as well as any other controversial candidate, would be acceptable if it were a question of winning the Libyan General election, but when it comes to the appointment following the procedure, the controversial points of which were indicated above, there are unjustified risks.
The logical way out of this situation, allowing a real, rather than a declarative political process in Libya and preparing the ground for elections and the appointment of a permanent Libyan government, is to refuse to appoint controversial and radical candidates, which will allow achieving stability. Both Libyans themselves and foreign actors, especially the European Union, are interested in appointing a technocratic leadership. In this case, Libya will be able to overcome the difficult transition period and organize General elections, which will finally elect a government that fully represents the interests of society.
Kindergarten: Diese Mütter trifft man immer und immer wieder …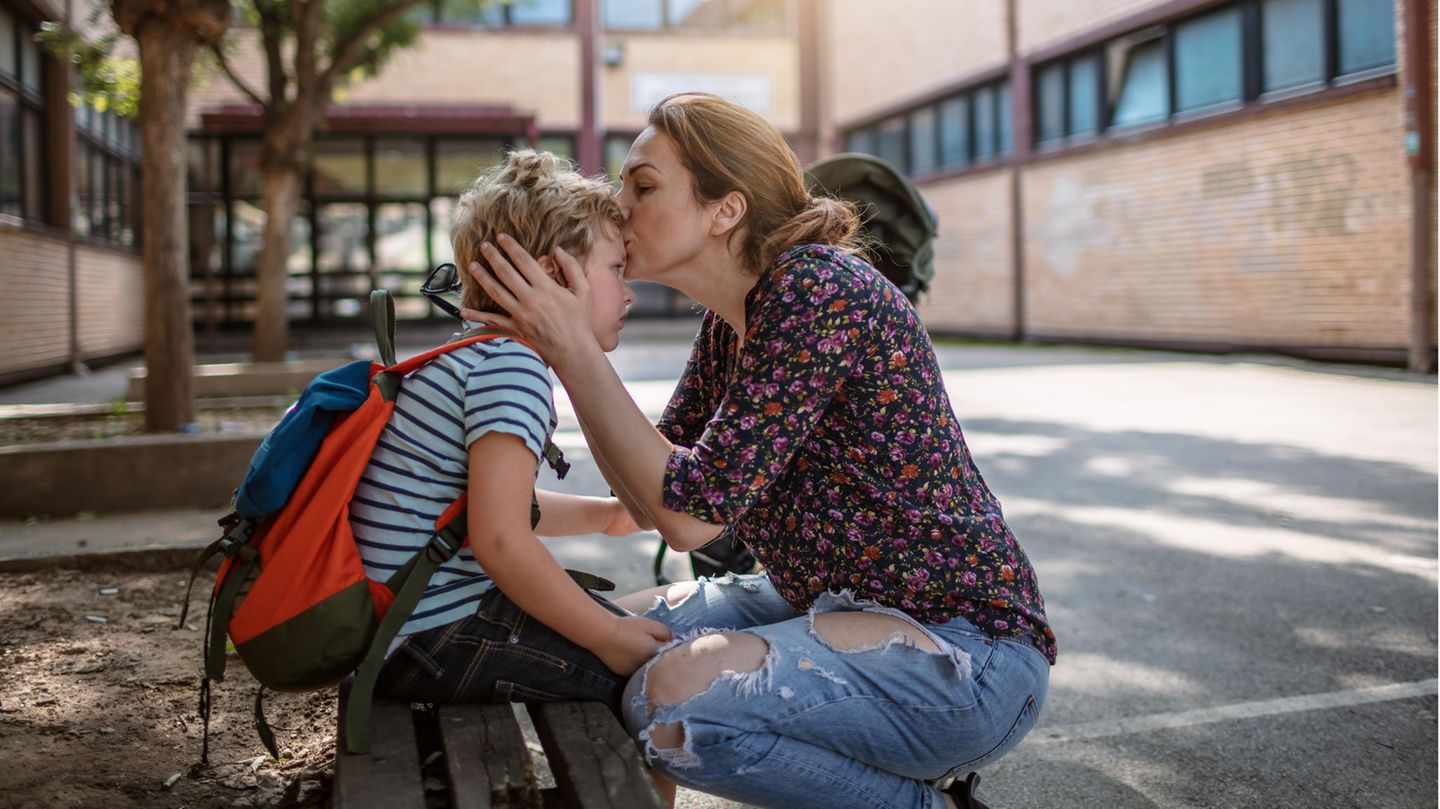 Kinderbetreuung
Von der Helikopter-Mutter bis zur Nörglerin: Willkommen in der Welt der Kindergartenmütter
Im Kindergartenflur trifft man die unterschiedlichsten Mutter-Typen. Von der Bäckerin zur Helikopter-Mutter – manchmal passt man selbst auch in eine solche Schublade.
Dieser Text erschien zuerst an dieser Stelle bei brigitte.de.
Mütter sind sich alle ähnlich. Sie teilen die gleichen Sorgen, wohnen in derselben Stadt und handeln aufgrund der gleichen Grundbedingungen. Viele arbeiten noch nicht wieder oder fangen langsam an und haben Zeit für besondere neue Hobbys. Oder aber sie haben so viel zu tun, dass kaum Zeit bleibt das Kind zum Kindergarten zu bringen. Die meisten Mütter kann man in einer dieser fünf Kategorien stecken. 
1. Die Meisterbäckerin

Oha! Neben ihr verblassen viele Mamas vor Neid. Denn sie ist zu jeder Zeit und an jedem Ort mit ihrer zuckrigen Geheimwaffe ausgestattet: einem traumhaft leckeren Kuchen. Ob Schokotarte, saftige Muffins oder die mehrstöckige, fondantbezogene Torte – sie stiehlt mit ihren Kreationen einfach jedem die Show.
Verdient und Hut ab muss man sagen. Denn das Gute an ihr: Auch wenn sie einen selbst zuerst an das eigene Unvermögen vor dem Backofen erinnert, so gibt es doch andauernd leckeren Kuchen. Yummie!
2. Die Helikopter-Mutter

Allseits bekannt, von Erzieher:innen gefürchtet, von vorsichtigen Eltern aber auch oft verstanden. Die Mama, die wie ein Helikopter um ihre Kinder kreist und sie so vor allen Gefahren dieser Welt beschützen möchte. Am liebsten hätte sie, wenn im Kindergarten Helm- und Knieschonerpflicht herrschen würde und Klettergerüste ab einer Höhe von 30 Zentimeter beim TÜV durchfielen.
Sie kann schlecht loslassen, wenn sie die Kleinen in den Kindergarten bringt und verweilt noch eine ganze Zeit im Flur neben der Garderobe. Kann ja sein, dass sie doch noch irgendwie helfen kann. Beim Spielen, beim Erziehen, beim Essen kochen – frei nach dem Motto: Vertrauen ist gut, Kontrolle ist besser. Das Gute an ihr: Sie lässt einen niemals daran zweifeln, wie stark Mutterliebe sein kann.
3. Die Gehetzte

Bei dieser Mama sieht man hauptsächlich Staub. Und zwar den, der aufwirbelt, wenn sie davondüst. Denn so flink wie sie da war, ist sie auch schon wieder weg. Hallo Erzieher:in, hallo Kind, Jacke an, einsteigen, tschüssikowski!
Ein Phantombild könnte man nur schwer von ihr anfertigen lassen. Haarfarbe, Outfit, besondere Merkmale? Hat sich niemand je merken können. Die Gehetzte hat eben einen sehr vollen Terminplan und da muss sie Effektivität walten lassen. Das Gute an ihr: Erzieher:innen werden nicht in lange Gespräche verwickelt und können schneller in den Feierabend gehen. 
4. Die Unpünktliche

Ein Superstau auf der Bundesstraße, der Hund hat Magen-Darm-Beschwerden und der Teddybär wollte nicht ins Auto einsteigen – bei der Unpünktlichen ist anscheinend noch mehr los als woanders. Die Erzieher:innen schieben ihretwegen leider öfter Überstunden.
Das Gute an ihr: Wenn man mal selbst spät dran ist, fällt's nicht so ins Gewicht. Die Unpünktliche toppt nämlich jede Verspätung. Außerdem gelobt sie stets Besserung. Und Einsicht ist bekanntlich dafür ja die beste Voraussetzung … 
5. Die Nörglerin

Das Spielzeug ist nicht cool genug, die Räumlichkeiten nicht nach Feng-Shui ausgerichtet, das Essen zu glutenhaltig. Die Nörglerin will am liebsten alles anders haben im Kindergarten und teilt das auch gerne mit – ganz zum Leidwesen der Erzieher:innen.
Das Gute an ihr: Sie macht den Mund auch auf, wenn andere sich nicht trauen. Und man weiß ja noch aus der Schule: So jemanden braucht doch irgendwie jede Gruppe, oder?
Pro Asyl befürchtet Racheakte gegen afghanische Ortskräfte der Bundeswehr
Pro Asyl befürchtet Racheakte gegen afghanische Ortskräfte der Bundeswehr

Nach dem Abzug der internationalen Truppen befürchtet die Flüchtlingsorganisation Pro Asyl Racheakte der Taliban gegen die 300 afghanischen Mitarbeiter der Bundeswehr.
Nach dem Abzug der internationalen Truppen befürchtet die Flüchtlingsorganisation Pro Asyl Racheakte der Taliban gegen die 300 afghanischen Mitarbeiter der Bundeswehr. "Die betroffenen Ortskräfte müssten aus dem Land herausgeholt werden. Es droht eine Racheaktion der Taliban", sagte Pro-Asyl-Geschäftsführer Günter Burkhardt den Zeitungen der Funke Mediengruppe (Freitagsausgaben).
"Wir haben eine Fürsorgepflicht für Menschen, die für die Bundeswehr und die Nato gearbeitet haben", sagte Burkhardt. Die Sicherheitslage am Hindukusch werde sich mit dem Abzug der internationalen Truppen dramatisch zuspitzen. "Afghanistan wird Taliban-Land."
Außenminister Heiko Maas (SPD) sagte den Zeitungen der Mediengruppe, Deutschland werde auch nach dem Abzug der Bundeswehr einen erheblichen Beitrag zur Stabilisierung Afghanistans leisten. "Der militärische Einsatz war immer nur ein Element unseres Engagements", sagte Maas. "Wir werden unsere zivile Unterstützung im Land auch künftig fortsetzen." Eine gute und sichere Perspektive für die Afghaninnen und Afghanen zu schaffen, sei im europäischen Interesse.
Zur Unterstützung der innerafghanischen Friedensverhandlungen werde Deutschland seine diplomatischen Bemühungen "noch weiter intensivieren", sagte Maas. Diese Gespräche seien zwar ein schwieriger Prozess. "Aber es ist der aussichtsreichste Weg zu einer nachhaltigen und stabilen Lösung."
Die USA und ihre Nato-Partner wollen ab Anfang Mai mit dem Truppenabzug aus Afghanistan beginnen und den seit 20 Jahren andauernden Militäreinsatz am Hindukusch beenden. Derzeit ist der 4. Juli als Datum für den vollständigen Abzug im Gespräch. Insgesamt sind derzeit noch rund 9600 Nato-Soldaten aus 36 Staaten der Allianz in Afghanistan stationiert, darunter 1100 Bundeswehrsoldaten.
AFP
Doug McMillon Tops $22 Million – WWD
The prices are low at Walmart Inc., but the top executives get top dollar. 
Total compensation for the company's top six executives tallied nearly $80 million last year, with the lion's share of that coming in the form of hefty stock awards, the final value of which might not be realized given stock price fluctuations. 
Leading the pack was Doug McMillon, president and chief executive officer, who saw his pay inch up 2.1 percent to $22.6 million. That included a salary of $1.3 million and incentive pay of $3.8 million as well as $1.4 million attributed to the change in the value of his pension and other compensation of $282,984  (including $102,414 for personal use of company aircraft). But the bulk of McMillon's pay came in $15.8 million in stock awards. 
"Our executive compensation programs are intended to motivate and retain key executives, with the goal of generating strong operating results and creating alignment with our shareholders," Walmart said in its proxy statement, which was filed with the Securities and Exchange Commission on Thursday and revealed executive pay at the retailer. "We have developed our compensation programs to support our enterprise strategy and to align our leadership team with our culture, strategy and organizational structure."
The company described 75.3 percent of McMillon's compensation as "performance based." 
Among the other executives whose compensation packages were detailed in the report were: 
• John Furner, president and CEO of Walmart U.S., $11.3 million, up 14.8 percent.
• Suresh Kumar, global chief technology and development officer, $11.7 million, down 74.4 percent (he received stock grants valued at $43.6 million after joining the company in 2020).
• Judith McKenna, president and CEO of Walmart International, $12 million, down 1.6 percent. 
• Kathryn McLay, president and CEO, Sam's Club U.S., $13 million, down 4.1 percent.
• Brett Biggs, chief financial officer, $9.1 million, up 3.7 percent.
More from WWD: 
Macy's CEO Pay Tops $11 Million
L Brands and Nordstrom Reveal CEO Pay
Rhetoric vs. Reality: Progress on Purpose in a Tough Year